In 2010 alone, There were 22 work related deaths on Alberta farms in that year. Of the 22 fatalities, 19 were males, 12 were 60 or over, and 3 were children. Four incidents were electrocutions, and another four involved either baling or moving bales.  This number doesn't even come close to the number of work related injuries.   Do we take too much for granted? 
How much training is given regarding the safe operation of farm machinery, tractors, gato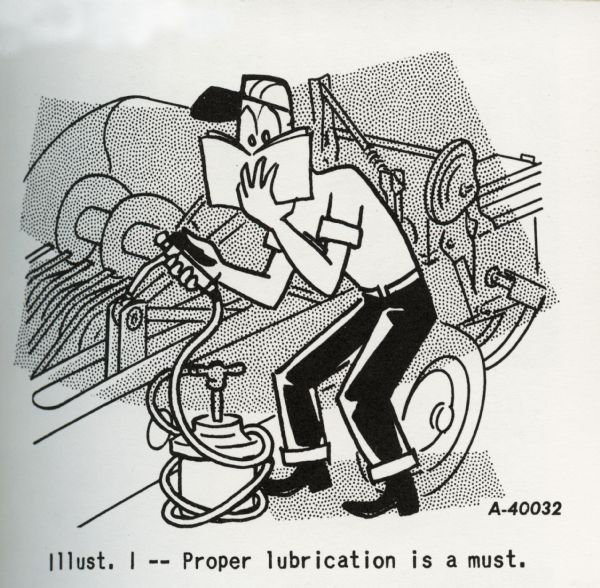 rs and balers?
How often do we hear..."you ever ridden one of those before?" (Points to tractor)  Good enough.
Thanks to the Government of Alberta – Agriculture & Rural Development for this information.


| | | | | | |
| --- | --- | --- | --- | --- | --- |
|   | Date | Age | Sex | Cause | Comments |
| 1 | March 3 | 37 | Male | Auger | Victim was removing grain auger from bin, auger came into contact with a power line and victim was electrocuted. |
| 2 | March 4 | 48 | Male | Unknown complications | Victim was injured in a farming incident in 1988. |
| 3 | March 4 | 78 | Male | Crushed, asphyxia | Victim was removing large round bales off stack. As he removed one bale, the next bale fell onto him. |
| 4 | April 7 | 2 | Female | Drowned | Victim was found several feet from shore in a steeply banked dugout. |
| 5 | April 13 | 75 | Female | Runover, severe chest and abdominal trauma | Victim was leaving a quonset when she was runover by a semi-trailer. |
| 6 | May 20 | 12 | Female | Fall, multiple blunt trauma | Victim was trick riding on a horse when she fell and was dragged around the corral several times. |
| 7 | May 26 | 30 | Male | Electrocution | Sprayer boom was lifted and came in contact with overhead wires. Victim was electrocuted as he exited equipment. |
| 8 | May 30 | 62 | Male | Crushed, multiple blunt force injuries | Victim was lifting a large steel pipe with a manual hoist when it fell, hitting his head. |
| 9 | July 3 | 63 | Male | Crushed, blunt injury to chest | Pinned between cab and bucket of mechanically unsafe bobcat. |
| 10 | July 22 | 22 | Male | Lightning strike | Victim was fencing prior to a storm. Victim was leaving area when he was struck by lightning. |
| 11 | July 26 | 64 | Male | Motor vehicle collision | Victim was driving a tractor with attached haybine on the highway when he was hit from behind by a semi-trailer. |
| 12 | August 9 | 73 | Male | Entanglement, multiple trauma | Victim was baling and became entangled in the baler. |
| 13 | August 12 | 12 | Male | Crushed | Victim was found pinned under the shop door. |
| 14 | August 25 | 67 | Male | Runover | Victim found in a field by witnesses who observed a tractor moving without a driver. It appears the victim had dismounted the tractor and been run over and dragged by the baler after failing to put the tractor in neutral. |
| 15 | October 8 | 76 | Male | Asphyxiation | Tractor that victim was operating caught on fire. |
| 16 | October 14 | 56 | Male | Blunt cranial trauma | Victim had been baling, died later of a closed head injury, circumstances unknown. |
| 17 | October 17 | 74 | Male | Chest trauma | Hit in chest by gas cap which coworker was cutting off a gas tank with a torch. |
| 18 | November 6 | 23 | Male | Blunt force trauma to chest | Victim was working on hydraulic system of a skid-steer digger when the hydraulics failed and the victim was pinned between digger arm and body of the machine. |
| 19 | November 18 | 61 | Male | Unknown | Victim was found near steel gate after herding buffalo. Possible head injury. |
| 20 | December 3 | 62 | Male | Electrocution | Was moving a grain auger with the help of another male when it collided with the overhead power lines. |
| 21 | December 3 | 54 | Male | Electrocution | Was moving a grain auger with the help of another male when it collided with the overhead power lines. |
| 22 | December 24 | 69 | Male | Crushed | Victim was chased by a bull and pinned against a gate. |